cPanel is a web based control panel for Windows and Linux, it lets the user manage all there hosting services in an easy manner.  It allows to control, email addresses, domain names, databases, different PHP versions and almost every aspect of a web server. This makes it possible to manage all hosted services in a single place.
cPanel is a great, customizable control panel, which successfully withstood the test of time, and has an active community behind it, which can help you overcome any problems or difficulties that arise during its use.
Accessing the cPanel
You can access the cPanel installation by means of a web browser. The address of the panel will be given by us. You should only access cPanel via a secure HTTPS connection, otherwise you might risk a security breach.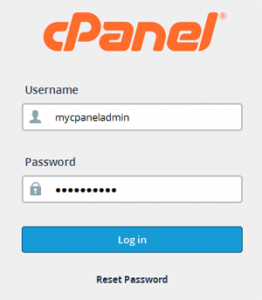 The cPanel interface
The cPanel interface has been improved over the years, and the interface itself can be customized, At Hostslim we use the default interface. In general there are the following main sections: Preferences, Mail, Files, Database, Domains, Security and Logs. The easy-to-use interface is one of the many great aspects for the popularity of this control panel.
cPanel Features
cPanel is one of the most feature rich control panels out there.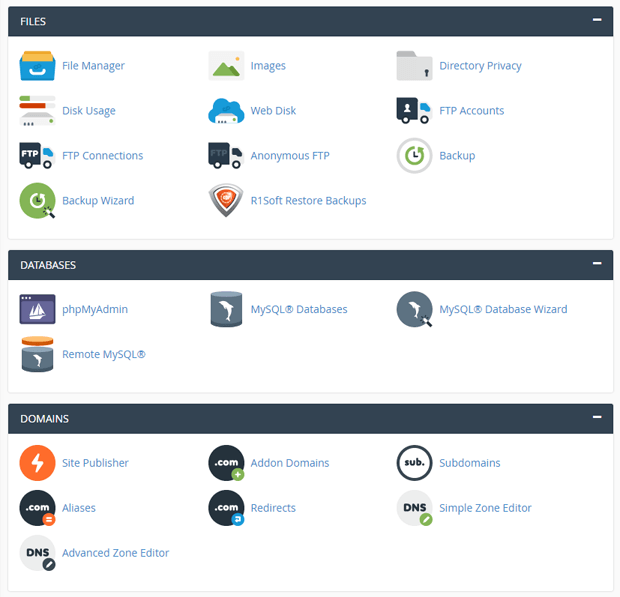 In Domain you can find the Simple Zone Editor through which the editing of Zones can be easily achieved. Here you can also define redirects and you can edit other domain and DNS related settings.
In the Mail section you can set up new email accounts, forwarders, you can enable SpamAssasin settings, manage mail list, etc. Most email settings can be done with just by a few clicks.
Another nice feature is the Databases section. The management of MySQL databases from a web interface is pretty convenient, but if you prefer MySQL Workbench you can of cPanel is the ability to "mount" or use remote databases. Besides MySQL, cPanel can manage PostgreSQL databases too.
As you can see you have lots of options with cpanel.
Plugins
cPanel also supports the use of third party plugins. There are quite a few great plugins in the cPanel App Catalog, but it can also be extended by custom-written plugins.
Conclusion – Why Should You Use cPanel?
As you can see, cPanel is a very mature product, which has been in the business quite a while now, with many high profile hosting companies using it. If you own a dedicated server or a VPS and you consider using cPanel for yourself, contact us we offer cpanel licenses for 15 euro a month.