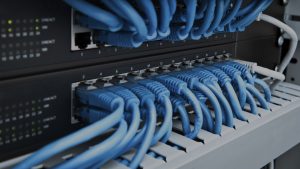 Shared hosting is suitable for personal sites, small businesses, and even medium sized businesses if their hosting needs fit within the parameters of a small business. Its used if you have a simple blog or just one or two personal sites. This makes sense for new bloggers or those of you that have only one website. With most shared hosting accounts you get cPanel and you can use it to add more domains that you would like to use.
Reseller hosting is, simply put, the ability to re-sell hosting's servers, bandwidth, and services, as if they were your own, to your clients, under your own brand, at a price you choose. It allows you to start your own web hosting firm, or supplement your development with your own, branded, web hosting services.
Which one performs better? That depends on the server you're hosting from and the company you use. Here at Hostslim we use very reliable and top of the line servers. The main Difference between the two is control. Reseller allows you to resell the hosting space. But that isnt the only difference many hosts dont allow shared hosting plans to have SSL certificates, advanced dns configs, multiple IP's and maybe most importandly no cPanels for each domain. When you only use shared hosting for yourself this isn't really that big of a deal. But it is when you are using shared hosting for your clients.
Get a reseller account!
Unless you're going to keep is small like blog or a website. Do yourself a favor and get reseller account from Hostslim. For 5 euro's a month you will get an infinite amount of mailboxes and databases, 1tb of datatraffic, DDOS protection and much more.
Get 10% discount on Resellers hosting with this promo code "RESELLER-2016"
Happy hosting!
-Hostslim